24K Marketing was founded to help companies achieve their growth and profit objectives by improving their competitive positioning, strengthening their communication and developing more innovative offerings.  It is a full service provider of B2B and B2C marketing services – including strategy, planning, project management, branding, communication, new product development and training.
High Impact Marketing
Proven Approach – Tools used at top marketing companies applied to smaller organizations
Fast Turnaround – Projects are completed quickly and on-time
Cost Effective – With a product and service menu approach, clients pay for only what they need.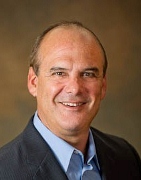 Bob Clark, founder and president, is a marketing expert and new product innovator with a deep background in global consumer product companies. He has turned struggling brands into profit growth engines at companies such as Kellogg's Company, Sara Lee, and Unilever.
Bob is an adjunct professor at Drexel University's LeBow College of Business MBA program teaching on Brand and Reputation Management
He was a previous chair of the Philadelphia Chapter of Marketing Executives Networking Group (MENG), a member of the American Marketing Association, Chester County Chamber of Business and Industry, has an MBA from Drexel University, and has extensive experience in speaking and writing on marketing topics
What People Are Saying about Bob….
"Bob is one of the most intuitive marketers I've ever had the pleasure to work with. His classical training serves him well but it is his passion for "doing the right thing" by the consumer that sets him apart."
VP Marketing
"What makes Bob a great leader is his ability to inspire others he works with to achieve the overarching organizational goals through his ability to foster good working relationships within the organization……He is truly a visionary who inspires trust, creates direction, drives organizational alignment and results."
Sr Brand Manager
"Bob is a skilled global marketing veteran that understands the importance of collaboration. His dedication to gaining insight from sales and our trade partners lead us to more effective marketing programs and new product launches which delivered profit objectives and annual plans."
Director, Trade Marketing
"Bob has a clear vision on what needs to be done and the ability to motivate people to help this vision to come about."
Brand Strategist
Call us at 610-733-4504