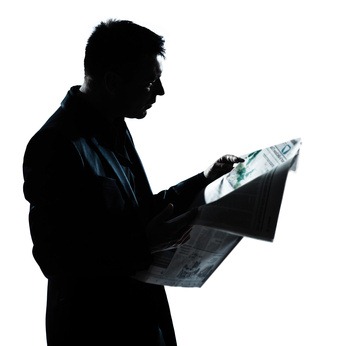 The business environment for all magazines is dramatically changing. Print circulation is declining as consumers seek out information on-line or simply wish to de-clutter their lives. Newsweek closed its print operation entirely and moved on-line at the beginning of 2013. Newsweek's editor, Tina Brown, explained the move as inevitable, telling the New York Times "You cannot actually change an era of enormous disruptive innovation". Time Warner is also reported to be looking for buyers for much of its huge portfolio of popular magazines such as People due to falling ad revenue.
Unlike consumer publications, trade magazines – many with their controlled circulation limited to members of specific industries – continue to offer targeted and exclusive content in studies, industry analysis and job postings. They command "authority" as trusted sources of relevant and balanced industry information. They are ultimately a "brand" which is more meaningful than the physical delivery form (print, on-line, etc.). Trade magazines are not immune to declining circulation, but if they can migrate readers to on-line formats, they have a strong chance of holding their value.
As readers switch to tablets and other digital devices, so have the adept and flexible trade journal brands. Advertising packages should include all formats of delivery as well as promotional social media and email blasts. The strong trade magazines have more to offer advertisers than ever before.
Print circulations and readership may be down, but those are out-of-date industry classifications at this point. It is more important to look at the strength of the brand as an information source.